About College.
Karmaveer Dr. Bhaurao Patil earnestly desired to establish a law college in addition to Arts, Science, Commerce and Education Colleges. After his sad demise in 1959, Ismailsaheb Mulla, Honorary Secretary of Rayat Shikshan Sanstha took great efforts and received permission from Shivaji University to start a Law College in Satara. He selected able and eminent lawyers from the District Bar Association of Satara as honorary lecturers and established this college on 15-5-1968 affiliated to The Shivaji University, Kolhapur. This college is named after Adv. Ismailsaheb Mulla, the renowned, selfless and dedicated Honorary Secretary of Rayat Shikshan Sanstha, who worked for 38 years in the honorary capacity.
Read More
Principal Desk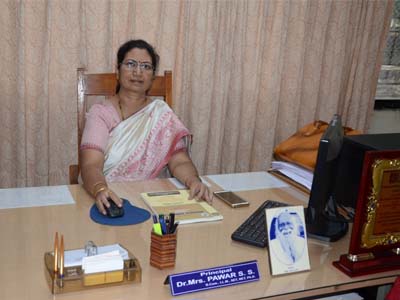 Prin. Dr.S.S.Pawar
Dear Students,
Law not only, protects rights and liberties of people, but also is an instrument of social justice aiming at welfare of society, through social engineering.
Legal education plays a pivotal role in effective functioning of democracy in a welfare state, by promoting rule of Law, democratic aspirations and human values, in addition to its routine function of teaching law and legal procedure.
Read More